Horse Riding farm rides, lane hacking, Exmoor and beach rides
It's a big effort to travel your horses to Devon, so it is advisable to stay a few days so that you can really make the most of your immediate surroundings and all they have to offer. On top of this, you can enjoy the superb local sights on foot, while your horse grazes peacefully in one of our paddocks.
Rides over the farm are totally rider-friendly with hardly any gates to open during a 1hr ride. There is a glorious mixture of open pasture, gentle hills, farm tracks, old carriage drives, woodland paths, and quiet country lanes with beautiful views.
Beach Riding
To me, this is a dream and something everyone should do in their life!
There is a wow factor which never fails to thrill me every single time I go. If you haven't ever ridden on a vast, white sandy beach, 3 miles long, you have a treat in store. It's the soft sound of equine hooves hitting wet sand that is magical.
We make sure you go at low tide and give you explicit, written instructions on how to find the right car park and paths. You arrive on the beach via a fun ride through the end of the burrows, along a labyrinth of little, sandy paths; this is a nature reserve so plenty to look at.
Once at the water's edge, persuade your horse to go into the sea. It's superb.
Exmoor Riding
This, equally, is another "must have", experience if you are a lover of horses and the outdoors.
This lofty, moorland ride could not be more diametrically opposed to the beach. It is wild and wonderful in every way.
You will find yourself riding along ancient cart and droving tracks, over blustery moors, across bouncy turf, along gurgling streams and rivers, and across brooks and fords.
Yet another glorious experience.
Local Lanes
Our family estate nestles amongst unlimited, tiny country lanes where very few cars ever venture.
Riding along these (many have grass growing down the centre), is such a peaceful experience, allowing you a privileged peak at all the pretty farms and animals that are so beautifully cared for in North Devon.
There is just so much to see.
Book Accommodation
Book North Devon farmhouse B&B accommodation for you and your horse or pony.
Simply enter the date and number of nights you would like to stay and click 'search'.
Luxury rider B&B accommodation is from £90 per room per night.
Horse accommodation is from £15 per horse per night.
Hay is charged by the net, and the all weather arena can be hired from £15 per hour.
Book online or call Caroline for further information on: 01271 373466 or 077667 00904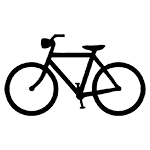 Follow Us
For the latest news and images: